"Otto II" belt
INSPIRATION
Turkish fabrics are unique in weaving features and materials. The colours, motifs and compositions are incredibly beautiful. During the Ottoman empire, textiles were very important and were registered as belonging to the treasury. The demand of the sultans for luxury fabrics was an influential factor in the increase in production and rise in quality. Today, it is rare to find these traditional fabrics because of its time consuming craftsmanship. Luckily we find these handcrafted beautiful fabrics that can be weaved only in 50cm width, so we are very careful where to use it. "Otto" belts gives the authentic touch to your soft tones outfits.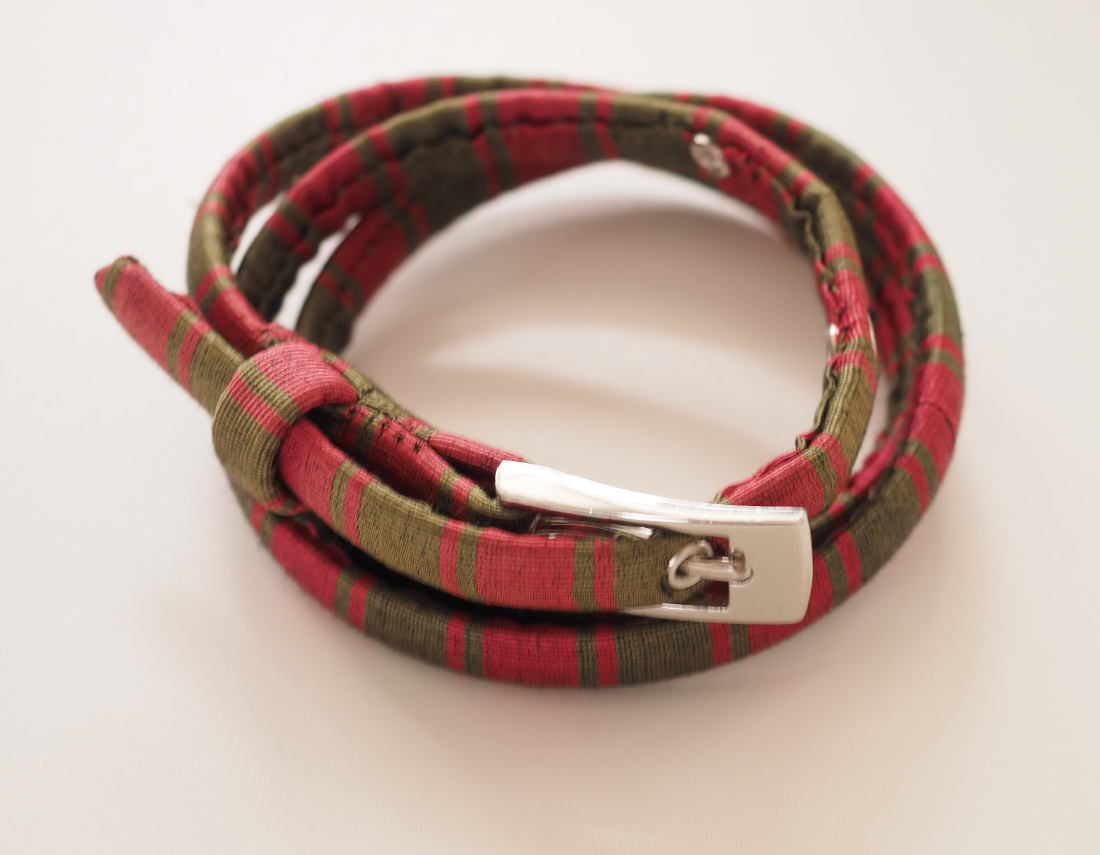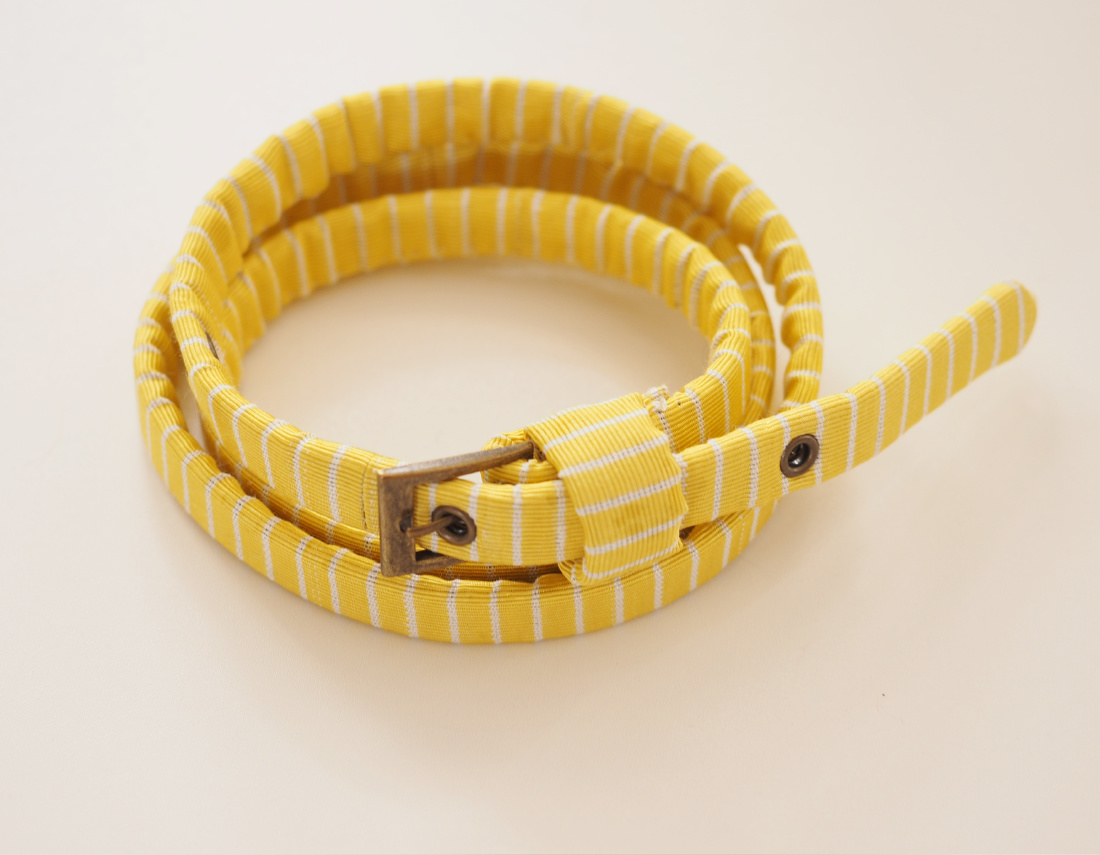 colour1: fuchsia/green colour2: yellow/white
---
DETAILS
Handcrafted woven fabric in Cotton/silk mix.
Width: 1,5cm
Length: 105/107cm
Colours:​
colour 1: fuchsia/green, metal colour: silver

colour 2: yelow/white, metal colour: bronz
If you would like to feel the quality and try it on first, please feel free to contact us for an appointment.
---
HANDMADE
All our products are handmade, any imperfections are a peculiarity and positive quality of the treatment which make the garment unique and special.
---
​