"Bombast I" double sided cotton scarf
INSPIRATION
" The fighter stitch" is our brand marking that is very recognizable with its unique character. It symbolizes the state of acceptance which is the victory over the inner resistance. The warrior inside simply fights for acceptance over resistance. The victory over the inner resistance will turn negative thoughts into positive and replace the complaining with praising.
" Bomast I" is a double sided cotton scarf in fine cotton fabrics combination with harmonious colours. It is the perfect fashion accessory for spring !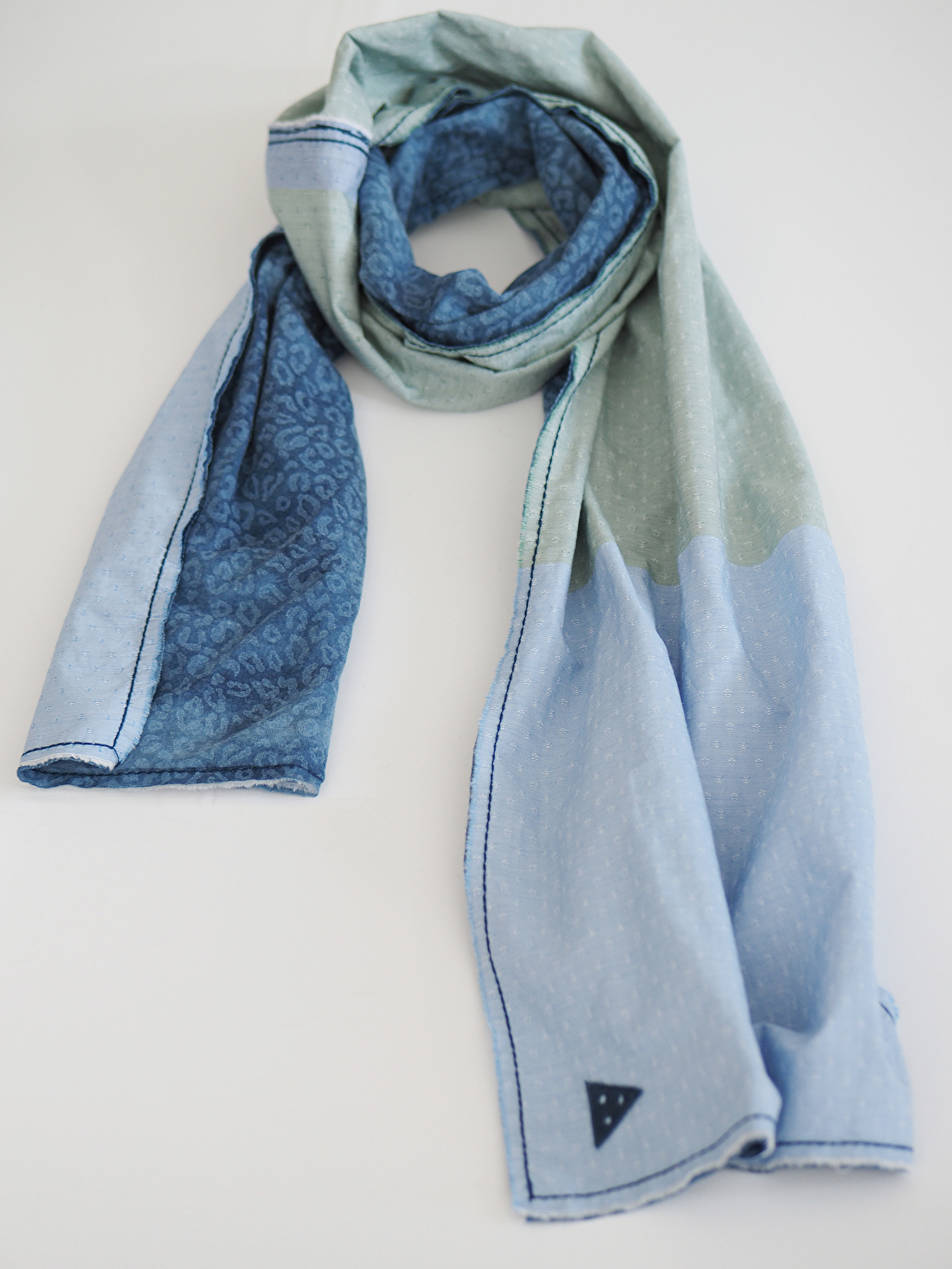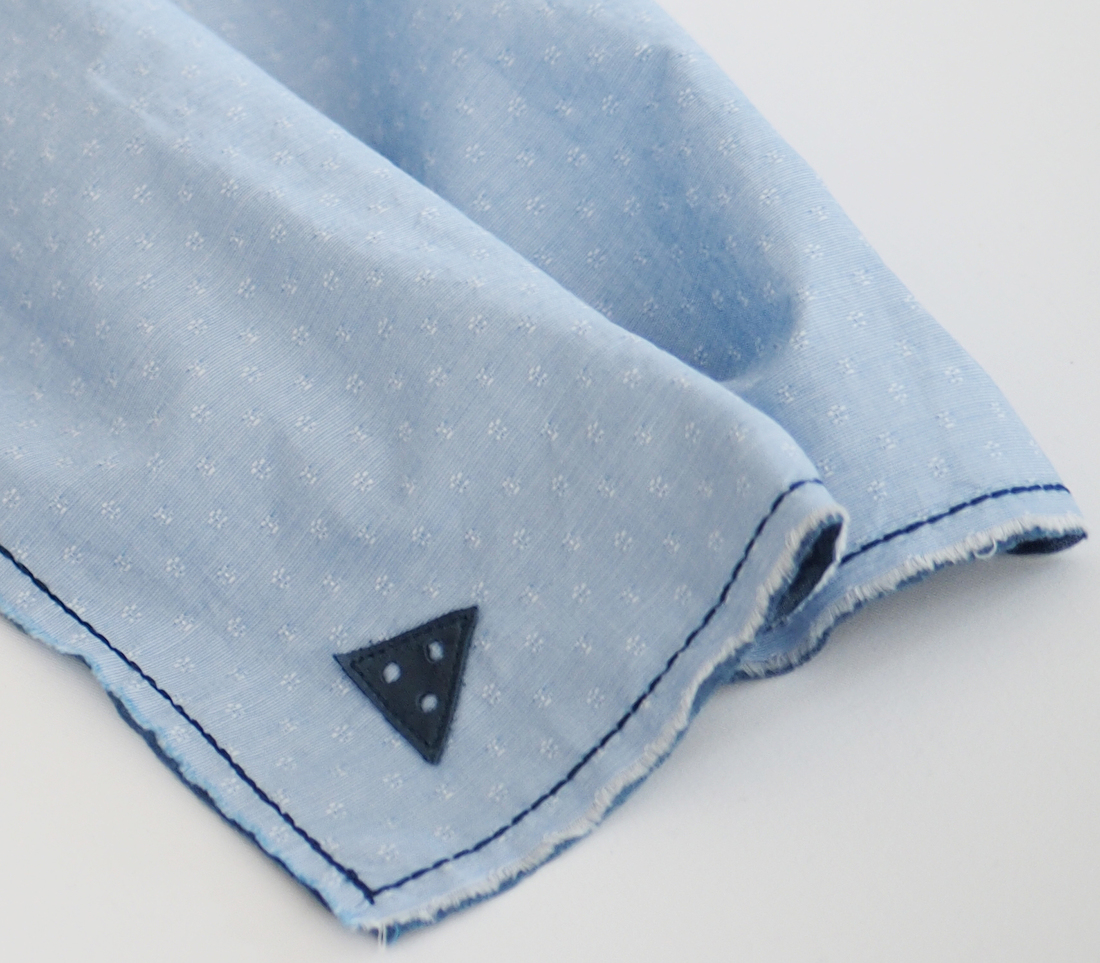 ---
DETAILS
100% cotton woven with 100% cotton animal print jersey, in tones of blue and light green.
31cm width, 176 cm length.
If you would like to feel the quality and try it on first, please feel free to contact us for an appointment.
---
HANDMADE
All our products are handmade, any imperfections are a peculiarity and positive quality of the treatment which make the garment unique and special.
---
CARE & WASH INSTRUCTIONS

Hand wash only. Do not machine wash, handle with care.

Cool iron
---
​