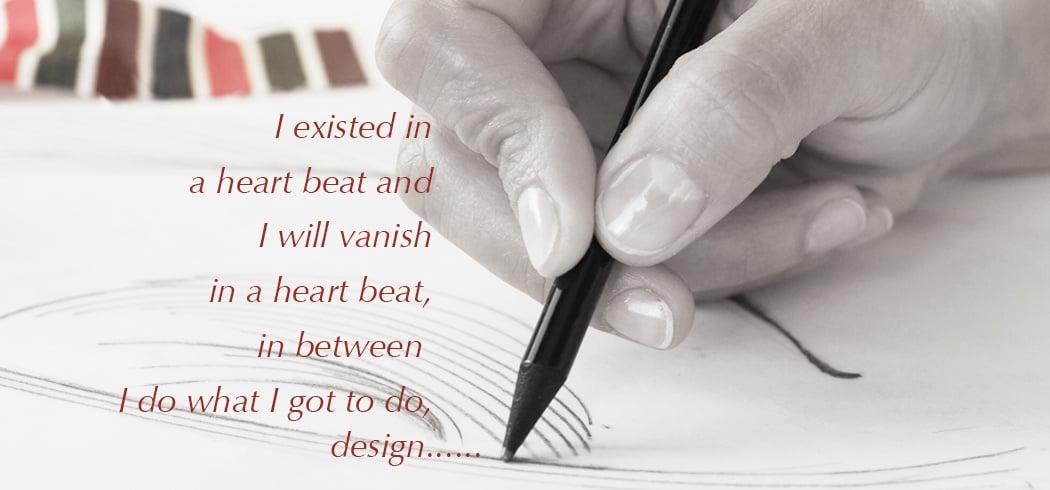 conversation with Yeliz Yakar _ photography by R.J.D.Plooij
yeliz yakar
SHE IS THE CREATIVE FORCE BEHIND YYAKAR.
HER DESIGNS ARE MORE THAN JUST A PRODUCT. THEY ALL HAVE A PURPOSE.
THEY WANT TO AWAKE THE CONSCIOUSNESS IN THEIR OWNERS AND REFLECT THEIR IDENTITY.
What do you see as your purpose?
I think every person has an unique and specific purpose that can only be fulfilled by him/her. There is one general purpose for everyone and that is to awake their consciousness which is the key to discover it's specific purpose. I believe that my specific purpose is designing or in other words transforming beauty. I believe true beauty in all its forms arises from a peaceful mind. I strive to have a peaceful mind to make beautiful things.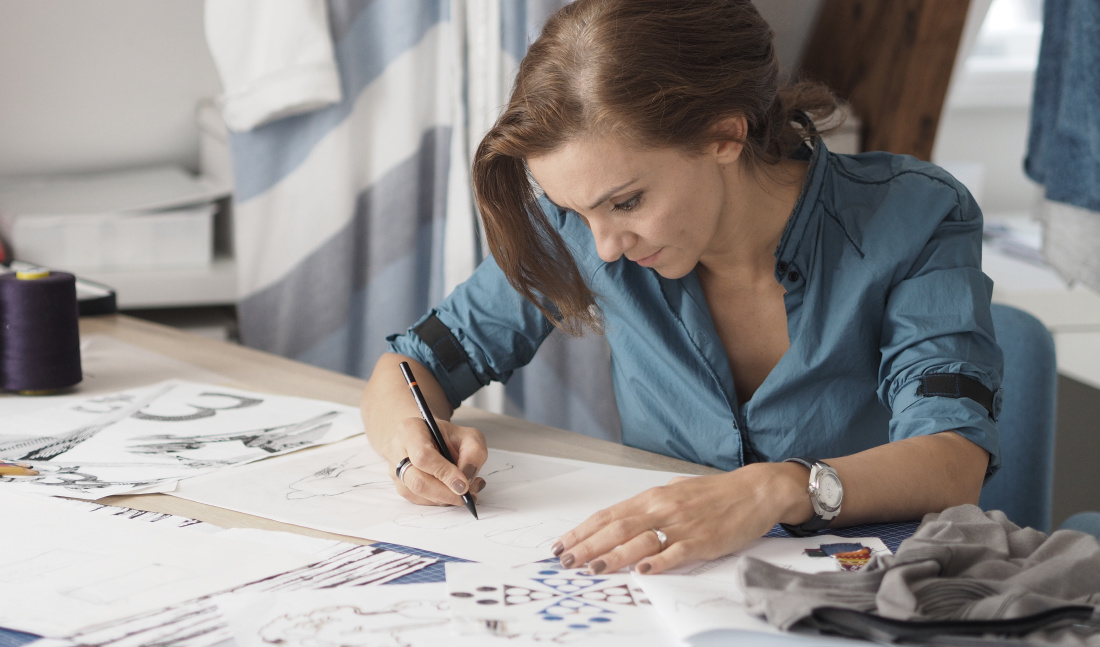 How did you know that designing was something you wanted to do for the rest of your life?
Designing is the way I breathe. At a very early age, as a result of being one in a million polio victims, I came across to the question " why? " very soon. While I was trying to find an answer to a question nobody can answer, I found myself drawing girls and each time with different clothes. I remember I was taking my barbie's legs out and put on a paper to draw around. I want them to have good looking legs. Drawing was the only way to feel happy. It still is…
Can you tell us about your design process?
Everything starts with listening, hear what my heart is saying. Then the conversation starts between my hands and the fabrics, together they are writing a story in a visual language. I have codes for my visual language like layers are the hidden depths of the soul, fabrics mix is the origin, details are individuality, raw edge finishing is the open mind, asymmetry is the beauty of imperfections. It is simply the process of visualization of my consciousness.
So what is your story? How did you come to the Netherlands?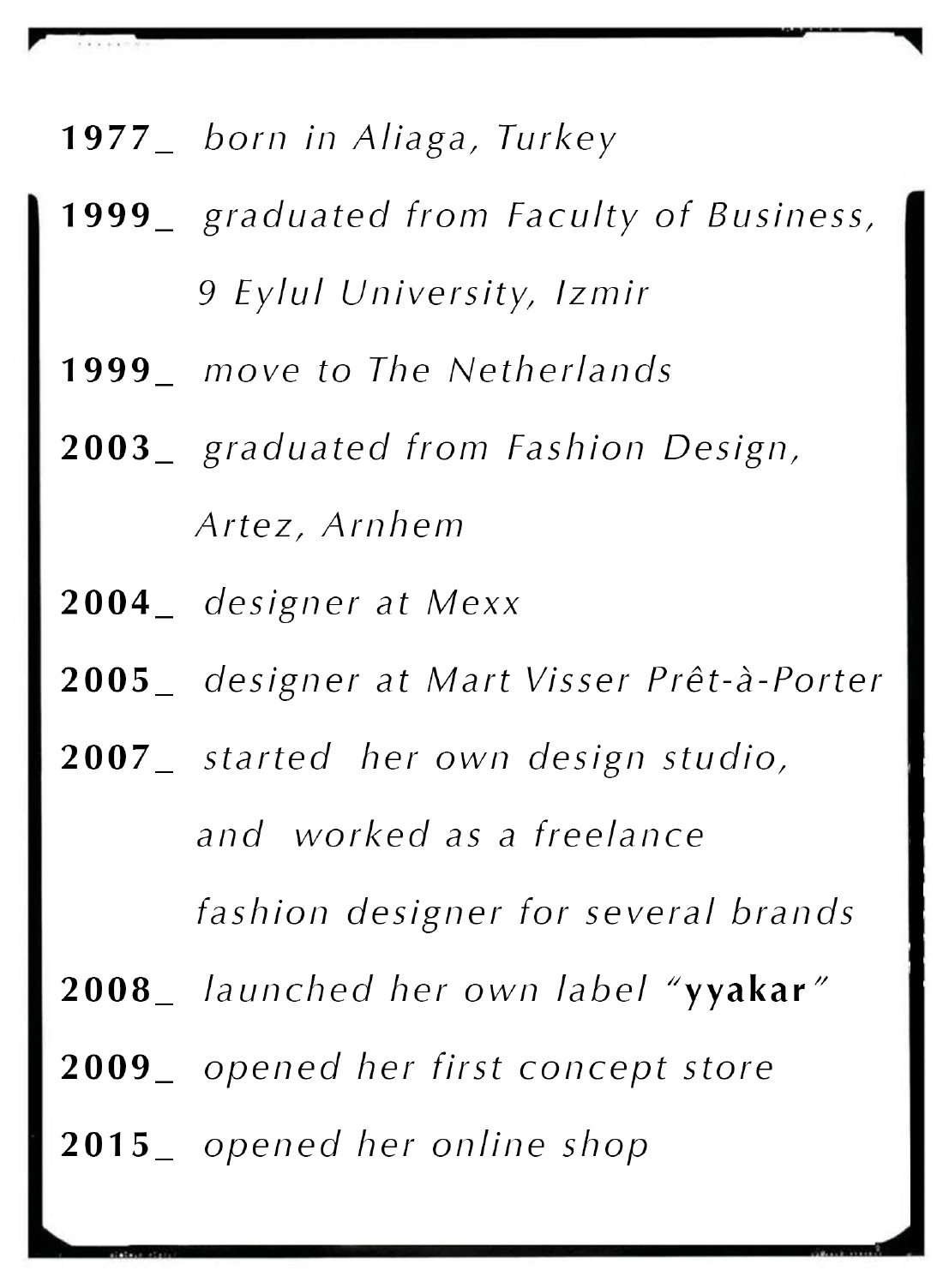 I still remember as if it were yesterday when the dean came to class and told us that there is an exchange program between our university and Hogeschool IJselland. At that moment I had this vision of myself in Holland, I knew then that I had to go. I figure it out later why I had to go. I met the love of my life, my husband Robert. I think that explains a lot.
How does it feel to leave your origin and live in the Netherlands?
I was 22 years old when I moved to Arnhem. I live now almost 16 years in Holland. When they ask where I come from, I realize that I find it difficult to answer it. I cannot simply let my origin neither where I live now define me. It is my state of mind that defines me. I see that there are a lot of people all over the world with the same state of mind. Thank God, I met many of those …
What do you miss the most of your home town?
I do miss the sea most! since I grew up with the sea. Our house is at sea side, every morning you open your eyes to the sea, how wonderful. I remember saying with quite some arrogance: how people could live without the sea? We have a saying in Turkey "Eat big, do not speak big". Now I know that people can live without the sea. Whenever I feel homesick I close my eyes and imagine the reflection of sunlight on the sea …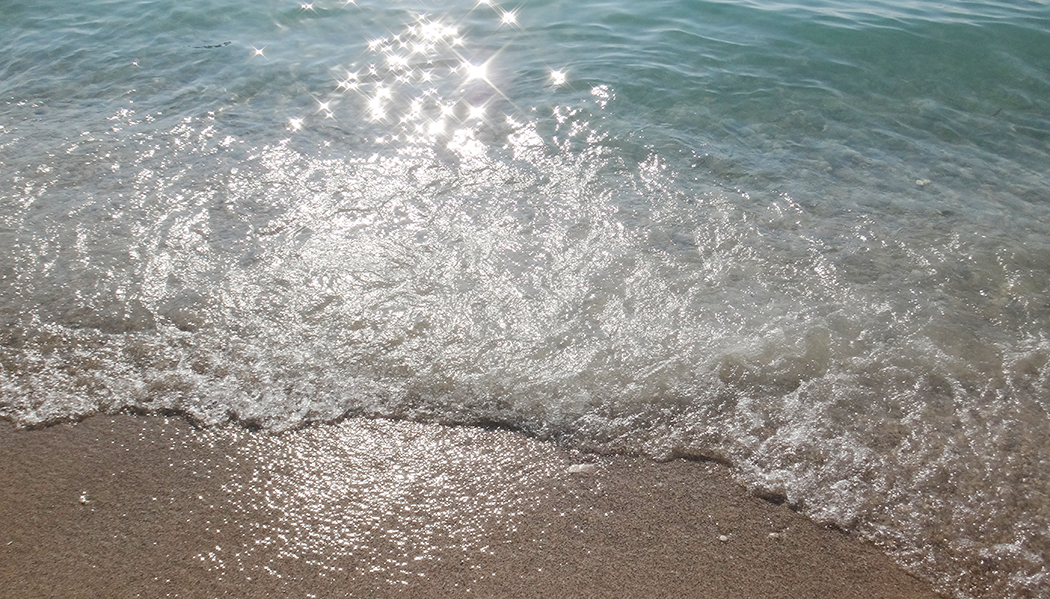 How do you balance your professional and your personal life?
It is a family business, every one is involved. Everyone is working as hard as I do and is as excited as I am about our brand. Robert is a lawyer as well as very talented photographer. He is doing all the photo shoots. My sister is amazing, she is a mathematician and works as a business controller. She is my right hand, she can do anything. My mother is my eye in our atelier in Turkey, she makes sure that everything works smoothly over there. My professional life is part of my personal life. When I go to Turkey for business , I also see my parents. It is very motivating to have a great barbecue in the olive garden after a hard working day…..
Is each yyakar item really one by one hand made?
Yes, it is and we are proud of it. Each product is hand made step by step, no mass production. We have two ateliers; one is in Haarlem and one is in Aliaga- Izmir. Most of the design processes happens here in Haarlem and partly in Aliaga. All handknits are made by very talented ladies in Aliaga. You are as good as your team, so I am very thankful for my team who makes everything with love.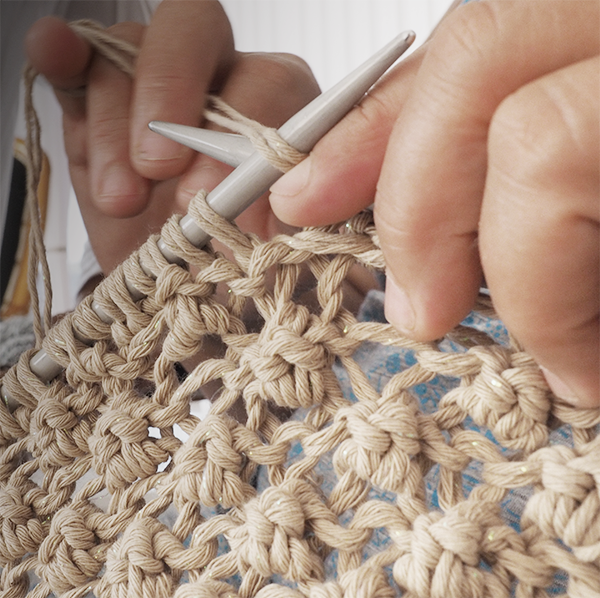 You are known for your beautiful knitwear, why is knitwear so special to you?
Patience is the magic key, because it opens any door as it is also very crucial at all levels of knitting. You must be patient otherwise it doesn't work. But once you learned to be patient it gives you endless possibilities in yarn combinations, colours and stitches. That's what I love about knitwear It gives me the space to be creative. And most important it gives the wearer the possibility of shaping the garment with his or her own posture and figure, without being restricted by a predetermined form.
Are there any new lines you are working on?
Yes, we have a new concept called " We are all warriors". Actually, warriors already have been a great inspiration for me for a long time. But this time we dive in deeper. When we use word warrior of course It has nothing to do with physical battle or making war. We use the word warrior for those who embrace a journey of self discovery in order to benefit others as well as enlighten themselves. In the battle of self-mastery we describe 7 steps which can also be seen as 7 layers of human consciousness. These 7 steps have been an inspiration for our new logo " 7 stripes ", with two points as continuous battle of self mastery. Very cool !!!!!!!
Customized gifts are also new, right?
Yes, it is our new service. We have wrapped a lot of gifts until now. Our products are always seen as something special to give the loved ones as gifts. And since everyone knows that there is no joy like the joy of giving, we decided to design customized gifts. It requires some time to make, but I guess, it is worth to wait !
You like to meet your customers personally. How important is the direct contact with them?
Each time when I start to design I start a new story. It starts with me but doesn't end until the garment meets with its owner. It is the owner's posture and attitude completes the story and I am very curious about the end every time. I love to see my designs on its owner, I love to know the end. Besides my clients are also part of my learning process. Because of them my designs are getting more pure. And off course, I become very happy when I get messages from my clients letting me know how great they feel in my designs.
Who or what inspires you? What fashion designers (if any) do you look up to?
Life itself is full of inspiration. If I must be more specific, I love philosophy. I am fascinated by hidden meanings behind numbers & figures. I use many philosophers and their wisdom as an inspiration. That's why my designs often speak of "knowledge". My favorite philosopher is Rumi and my favorite designer is Yoshi Yamamoto.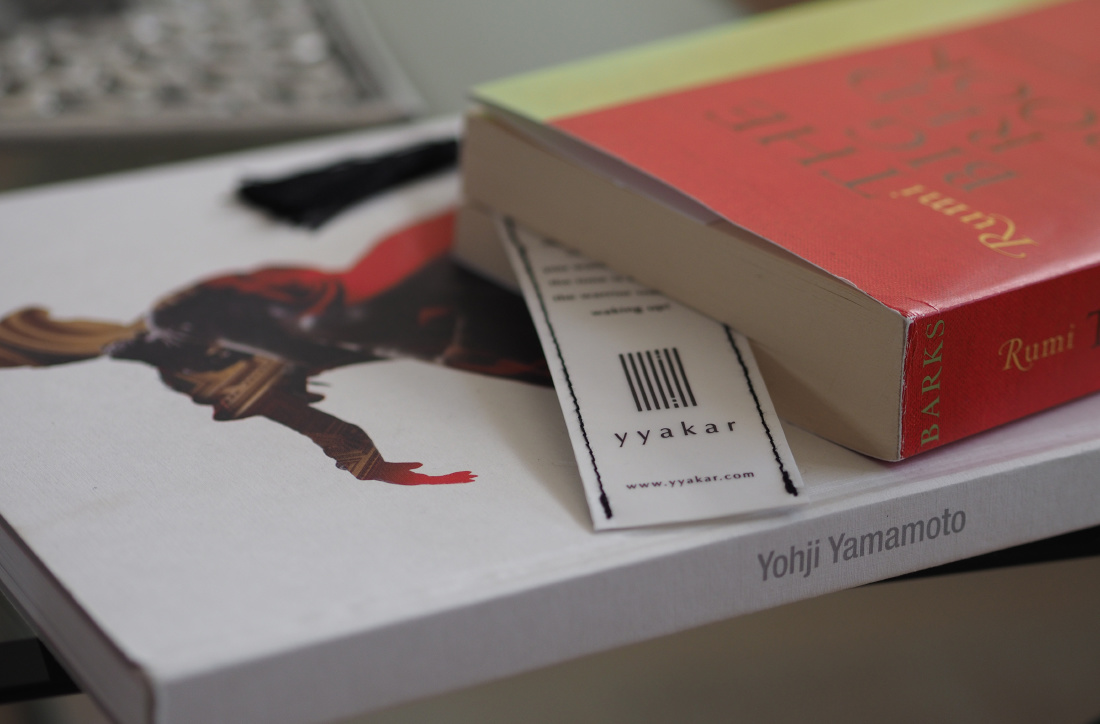 Fashion is about trends: what's new, what's next, faster, cheaper. What do you think about the fashion industry?
Soon after the graduation, I also met the superficial fashion-industry. I learned a lot but I also realized that I am not a fashion designer, I rather call myself a garment designer. There will be always those who are scared to be different and choose to buy what mass-production offers. And there will be always us who create their own line, refuse to " look like" refuse to wear fast-fashion. This is what I strive for as a designer, making garments where we can expose our own identity.
People tend to associate elegance with good dress sense and social status.
Do you think that elegance only belongs to the elite?
Elegance is in the behavior and the manners. It is an understanding of your place in the universe. I think every conscious mind can be elegant.
What is success for you?
For me, having a peace of mind is a success. If I can inspire one person to discover his/her own heart and own way of adding beauty to the world, I feel successful.
What advice would you give to your 23-year-old-self?
I would tell myself not to focus on a result. I can only strive and do my best but I can't control the outcome. And see the obstacles I meet as an opportunity to learn more about myself and to be a better person, not as a failure or punishment. Working through suffering is how you learn to be patient, humble and grateful.
How is a week day in your life?
I get up around 6:30a.m. First, I take a shower, after that I meditate for a few minutes and thank God. Then I have my coffee and check my emails. Skype with my mother to see if everything is o.k. and how the samples are proceeding. I start designing around 9 a.m. and mostly I work until 6 p.m. Each day differs according to the design-process, one day it is drawing, other day it is sewing, the next day it is photography and loading new products on the website. At the end of the day I am very hungry and I start preparing dinner, I love cooking, Robert does not. But he cleans, I don't like cleaning. Sometimes we watch a movie together, sometimes I watch Turkish television, it eases my mind to hear my mother language. I go to bed around 10:30p.m., just before that I meditate for a few minutes and thank God for the day again.
What is your favorite movie?
Matrix trilogy, I love the combination of wisdom and action. Especially when the Neo stops bullets, fantastic…
What do you listento when you create ?
Let's do not use the word " create". Everything is already existing, I do not create anything. What I do is transforming beauty from one form into another form. I do listen different kinds of musics but my favorite cd is " 800" of Mercan Dede.